WELCOME TO THE WEBSITE FOR LONE ARRANGER. HERE'S A BIT ABOUT MYSELF. . .
I'M JESSICA WILSON, IMF, OWNER OF THE FLORAL & GIFT SHOP IN CORNING, IOWA. I AM AN IOWA MASTER FLORIST (IMF). I WORKED ON THE AWARD WINNING ROSE BOWL PARADE FLOAT FOR RAIN BIRD AMONG OTHER FLOATS. I HELPED WITH THE INAUGURATION FLOWERS FOR GOVENOR CUVER. I HELP DECORATE TERRACE HILL (THE IOWA GOVERNOR'S MANSION) FOR THE HOLIDAY TOURS. I AM ALSO ON THE BOARD OF THE ADAMS COMMUNITY CHAMBER OF COMMERCE, & AN ADAMS COMMUNITY AMBASSADOR. CONTACT ME & I WOULD BE GLAD TO HELP YOU WITH YOUR NEXT PURCHASE AT LONE ARRANGER.
---
Contact Me 641-322-5175 or 800-322-5175
Powered by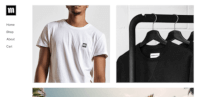 Create your own unique website with customizable templates.